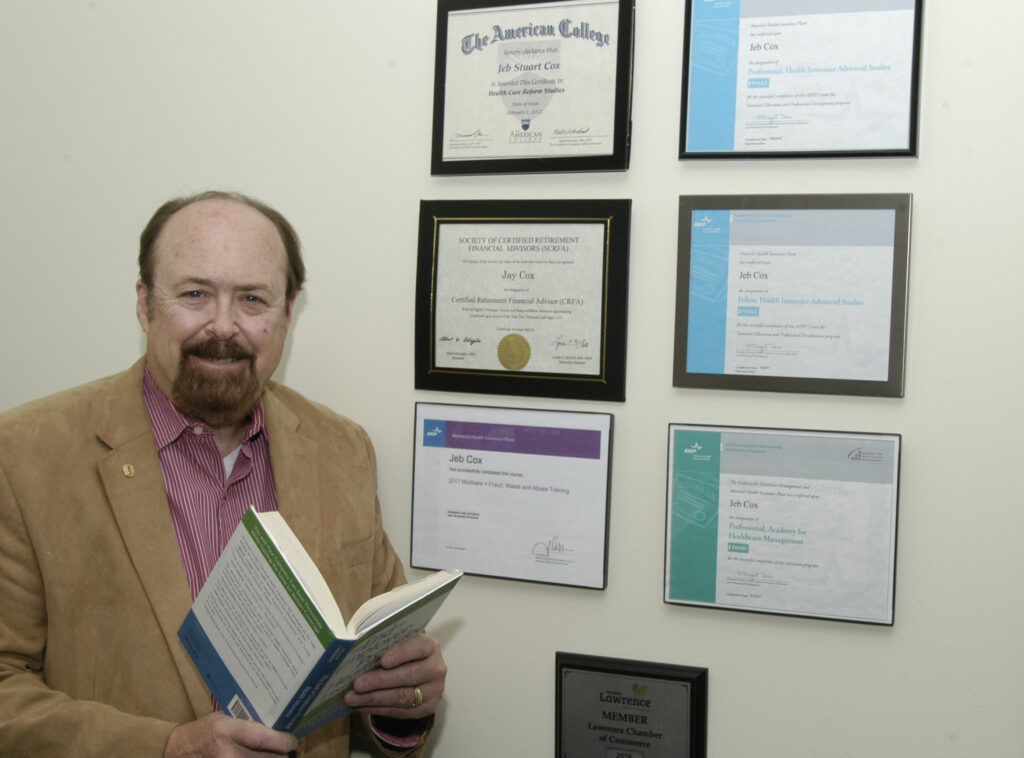 YOUR MEDICARE MINUTE #1:   What are these

"

Medicare Minutes

,"

and why are you receiving them?
Here is your first installment of a dozen "Medicare Minutes" from Your Medicare Advocate Jay Cox. You'll receive a new Medicare Minute twice each week (Monday and Thursday) for the duration of the Medicare enrollment season. Thank you for reading this very first one.
These reports follow up on the free GlicRx prescription discount card we recently sent to re-introduce ourselves. You are receiving this card and these free reports because you once requested Medicare information from us before, and we want to help you again now. And remember the best part: there is never a charge to you for any of the work we do for you!
My name is Jay Cox, better known to hundreds of my clients throughout Central Indiana as "Your Medicare Advocate." I'm a Medicare recipient myself now! But years ago as a young man I served six years in the United States Marine Corps, where I learned the life-long lesson of "Always accomplish your mission!"
Medicare has been my mission for the past 16 years now, ever since the Medicare Advantage plan first became available in 2005. It has been my mission since then to help Hoosiers learn and understand all the choices and options you have in selecting Medicare benefits, and how to get many special benefits available from the Medicare Advantage programs.
There really are many more choices and options in Medicare coverage now than you probably know! And over these last 16 years I have enrolled over a thousand Hoosiers into the various types of Medicare plans that are available today. Now, I would like to help you get more from your Medicare, too.
The "Annual Enrollment Period" (AEP) for Medicare benefits is held each year from October 15 until December 7. During this time you can enroll in any of the new choices and options available today, and then receive the new benefits beginning January 1. "The Dozen "Medicare Minutes" from Your Medicare Advocate will help you learn all about them.
Can't wait to learn more about all "The Dozen Medicare Minutes" to come? Click here to see the entire roster of subjects, and then choose any that you would like to read now. And if you have questions, or if you are ready to enroll in a Medicare program for next year, click here!